Bio
Family is the most important priority in my life. I am a proud father of a beautiful, independent, and inquisitive 12th grader. She was accepted into the "People to People" Ambassador Program, started in 1956 by President Eisenhower, and will traveled to China during the summer of 2013.
I grew up in southwestern Pennsylvania in a small town of California, Pennsylvania, approximately 28 miles south of Pittsburgh. I come from a family of teachers. My late father was a retired professor emeritus from California University of Pennsylvania and my late mother was an elementary school teacher. My older brother Len is the President of Potomac State College of West Virginia University, taught him everything that he knows, and my younger brother Tom taught Technology Education, and now an inspector of residential and industrial building construction for Wake County North Carolina.
My educational background includes a Certification Degree specializing in welding technology from the Hobart Institute of Welding Technology, Troy, Ohio, a Bachelors of Science degree from California University of Pennsylvania, a Masters of Science degree from North Carolina A&T State University, and I completed my supervisory degree course work from Millersville University of Pennsylvania, in 2005, majoring in technology education. I obtained my National Board Certification in 2010.

Before my teaching career began, I obtained real-world industrial experience as a structural welder on the Trident (USS Ohio class) nuclear submarines, and Class 688 Fast-Attack nuclear submarines for General Dynamics, Corporation, Electric Boat Division, in Groton, Connecticut. During the summers I work as a Millwright (woodworker).
While teaching in the public schools of North Carolina, I was awarded the North Carolina Teacher Excellence Award. This is the highest honor bestowed upon a technology education teacher. I am very grateful to my past students in North Carolina for this honor. The award is given annually by the International Technology Engineering Educators Association. As a Technology Student Association advisor, within the Burlington City Schools, I was fortunate to have been awarded the Outstanding TSA Advisor of the Year Award for the state of North Carolina. I was nominated and received the Emerging Leader Award, from the International Technology and Engineering Educator Association, in 2014. Not sure who nominated me, but thank you. I received this award in Orlando, Florida at the international ITEEA conference. In 2012 I was inducted into Epsilon Phi Tau professional organization, in Long Beach, California. As the premier academic and professional honors group for technology programs in higher education, workforce development programs, and professionals in practice, Epsilon Pi Tau has provided honor and distinction to members, institutions, programs, and individuals throughout the world for more than 80 years. Members have resided in every state of the United States and in 49 other nations. Epsilon Pi Tau has inducted 90,000 plus members since its inception.
Our Technology Student Association student chapter members at Southern Lehigh High School have been very successful in technological competitive events in local, state, and national TSA conferences. (click on Student Organization and then click on Award Winners) Our student members have placed in the top three in numerous events, regionally, statewide, and nationally. Their families and our school district are very proud of them.
Southern Lehigh High's Technology Education Department has been awarded with the "Program Excellence Award" from the Technology Engineering Education Association of Pennsylvania (Camp Hill, Pennsylvania) and the International Technology Engineering Education Association (Baltimore, Maryland 2005-2006 & Minneapolis, Minnesota 2010-2011) This is the highest award presented to a technology education program in Pennsylvania. This honor bestowed upon the technology education department would not have been possible without the excellent support and dedication of the students, their parents, and our central office. In 2014 I was awarded the "Emerging Leader" award from the ITEEA association in Orlando, FL and also the 2015 Distinguished Technology Engineering (DTE) award in Milwaukee, WI.

Click Video Play above to view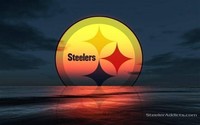 Related Links
http://www.cup.edu

California University of Pennsylvania

http://www.welding.org/