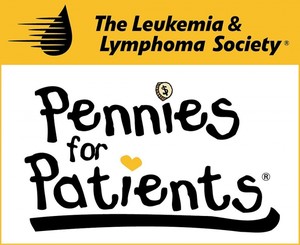 Pennies for Patients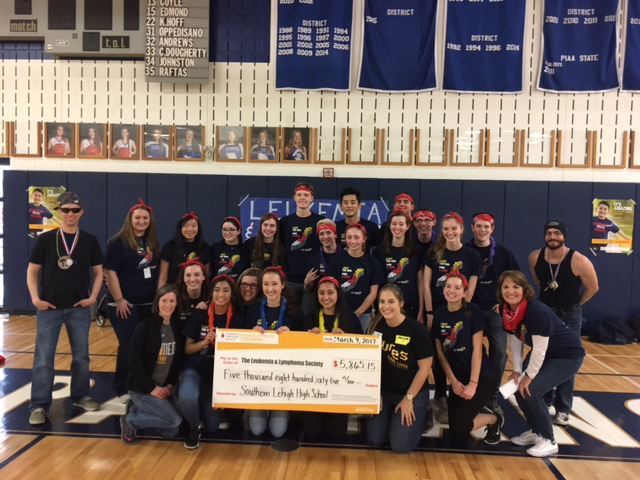 (From our 2017 Pep Rally)
Since 1994, millions of dollars have been raised in pennies and other spare change by more than 10 million elementary, middle and high school students throughout the country. The funds, collected during a three-week period, benefit The Leukemia & Lymphoma Society. Everyone who participates is a winner!

Students across the country are collecting pennies, nickels, dimes and quarters during the Pennies for Patients campaigns benefiting the Society (Pennies.Org). LLS: Student Series
Help us raise money for The Leukemia and Lymphoma Society through Pennies for Patients!

All donations are greatly appreciated and are tax deductible. Donations support LLS research, patient services, and advocacy, public and professional education, and community services.

Cash donations are also collected daily in each classroom. Look for the Pennies for Patients donation boxes.
Our goal is to earn as much money for LLS as possible, but we've also created some goals for our school. With every penny earned we will get closer to the following rewards:

Stay tuned for our 2017-2018 goals!

Follow us on Twitter for updates!

@p4pSLHS

2017-2018 Pennies for Patients Campaign Leaders

Coordinator/National Honor Society Adviser: Mrs. Kelly

President: Mariama Sohna

Vice President: Emelia Sargent

Secretary: Rachel Cusick

Treasurer: Sydney Stine

Public Relations: Genessa Sirard