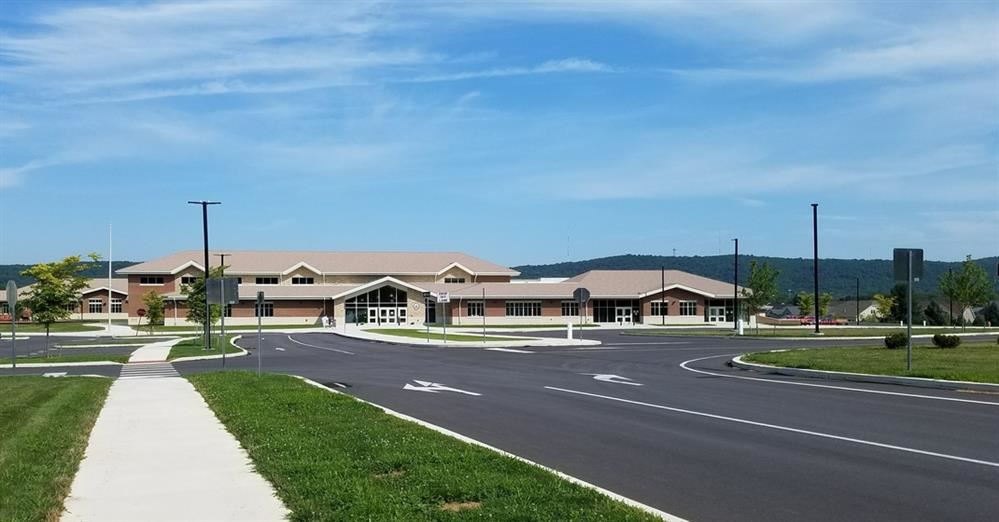 Hopewell Elementary School is a community of approximately 475 learners and staff. Our building was built in 2016, replacing the original Hopewell School that was built on the same grounds in 1970. Presently, Hopewell Elementary serves as the home to half of Southern Lehigh's Kindergarten through 3rd Grade students. Each school in our district has its own unique culture and traditions, however, we share the common mission to educate today's learners for tomorrow's opportunities.

At Hopewell, we are committed to providing a climate and culture where everyone feels safe, supported and included. We offer a welcoming and nurturing environment and work hard to make our students feel connected within their peer group and among our faculty and staff.

Our school wide positive behavior support program, "We are Pouncer Pals!" focuses on being "Respectful, Responsible, and Ready." This evidence based, systems approach helps create an effective learning environment where we observe our students thrive. We recognize our students with paw tickets for demonstrating positive behaviors. With these tickets they can buy privileges and prizes in our school store. Our secondary interventions include more individualized attention from specific school staff in the form of check-in and check-out meetings, individual and small group support with social skills, and lunch bunches.

Our academic programs and instruction align to support the Pennsylvania Core Standards. In the early grades, our focus is to build a strong foundation for learning to prepare our students for future learning opportunities.

As a new school building, we are very fortunate to be well equipped with technology to extend and enrich student learning. Each classroom is equipped with surround sound, a teacher computer, document camera, Apple TV and projector. All students are also provided with a 1:1 computing device, currently an iPad. These tools connect us to an array of opportunities, exposure to real world problems, and connect us globally with others while we learn.

At Hopewell, we value our partnership with our parents. We would not be as successful as we are without an active and supportive PTA and school community.

Collectively we feel proud of our students, faculty and families. Hopewell is a great place to learn and grow!