Southern Lehigh High School National Honor Society
The objective of this chapter is to create an enthusiasm for scholarship, to stimulate a desire to renderservice, to promote worthy leadership, and to encourage the development of character in all students.

Candidates who are eligible for election to this chapter must:

Be members of the sophomore, junior, or senior class
Havea minimum weighted cumulative GPA of 3.65 at the time of induction
Exhibit leadership and a desire for service
Be positive role models and lead by example
Have no single discipline referral above level 2
Maintaina 3.65 GPA in order to continue membership

Students who meet the eligibility criteria are invited to apply for membership beginning mid-year of the 10th grade.

Activities of the organization include tutoring, community service, and fundraising for scholarships.

Pennies for Patients is a major fundraiser coordinated by the Southern Lehigh chapter of NHS. Held in February, this fundraiser collects money to be donated to the Leukemia and Lymphoma Society.

School-wide tutoring is a program provided by NHS members who feel comfortable mentoring others. Students or parents can sign-up a student to receive help in any subject, and they will be matched withan appropriate NHS member.

Meetings are generally held on the first Friday of every month.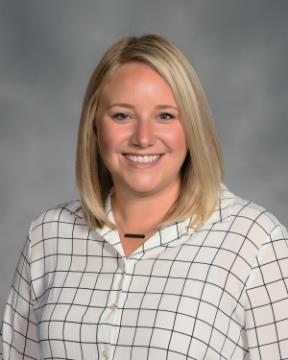 Phone: 610.282.1421 ext.7185
Email:
Degrees and Certifications:
B.A. French and Francophone Studies, Penn State University M.Ed. Curriculum and Instruction, Bloomsburg University
Current NHS Officers
Our current NHS officers for the 2019-2020 School Year

Preseident: Krishna Annambhotla

Vice President: Alexander Lycette

Secretary: Annalise Keiper

Treasurer: Jessica Betlz
Related Files
Use this form to track and document service hours for NHS.

Use this form to submit attendance excuses for missing NHS meetings.
Related Links
National Honor Society Website

Learn more about NHS, visit their organization website!

NHS Google Classroom

Use this link to access the NHS Google Classroom for NHS accouncements, forms and other important informatin.